There's help in all sorts of places
Our faculty members, academic resources, and support services can help you improve the quality of your work and transition to life on campus.
University Academic Support Centers
UASC offers supplemental instruction, tutoring services, academic success workshops, and consultations on important topics like time management and study strategies.
Student Access Services
Through specialized accommodations, resources, and support staff, SAS ensures that students with disabilities and learning differences have equitable access to educational, social, and career opportunities on campus.
Work and study spaces
The Ermal Garinger Academic Resource Center
EGARC is a multimedia workspace, housing two classrooms, a computer lab, a conference room, a recording studio, a collaborative commons, and an audio/video library featuring over 60 languages.
ERGARC
More computer labs
KU Libraries
KU has seven libraries on the Lawrence campus, with nearly 6 million print items available for student research. Each location supports undergraduate learning by providing access to expert staff, new technology, and adaptable study spaces.
KU Libraries
Military-Affiliated Student Center
The MASC assists with VA education benefits, provides a full-time on-campus vocational rehabilitation and career counselor, offers scholarships, and provides general support for all military-affiliated students. Study spaces are available, including a 24-7 lounge and computer workstations.
MASC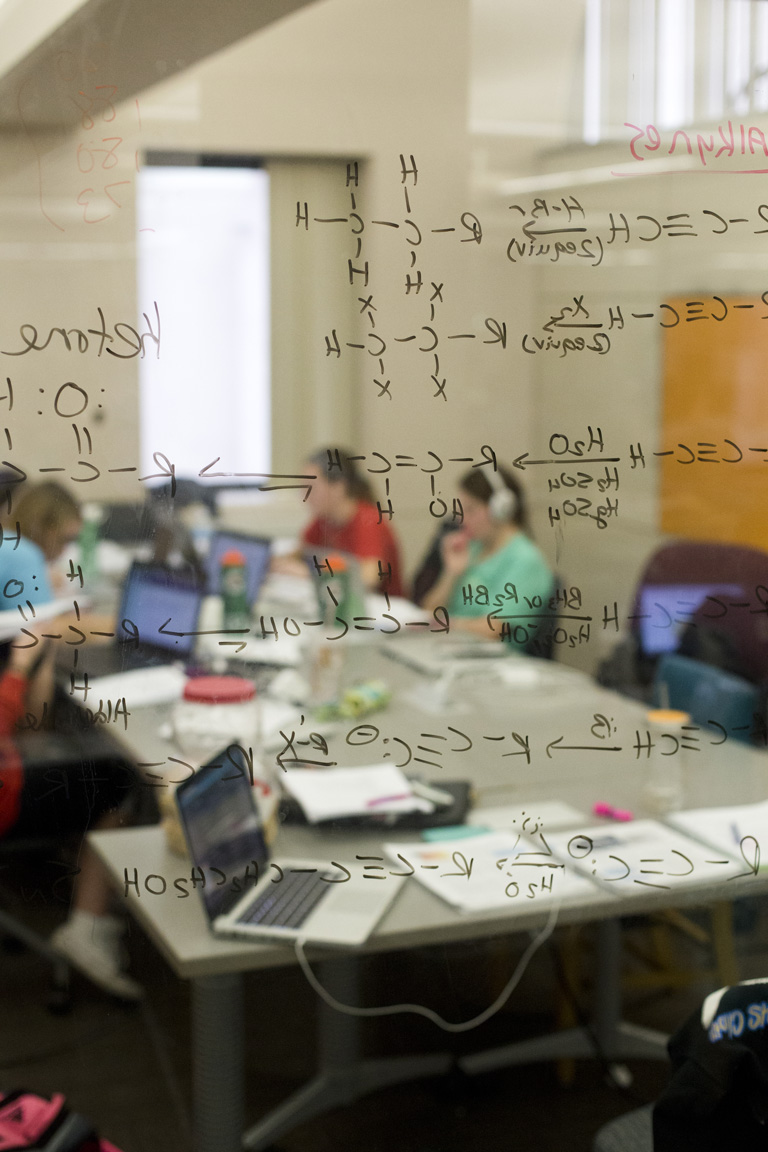 ---
---
---
Tutoring and consultations
The math help room, in Room 323 Strong Hall, is open more than 60 hours a week in the fall and spring semesters, and provides free tutoring for Math 002 and Math 101 students.

The KU Writing Center assists students with writing assignments. It has offices across campus, including in libraries and residence halls.
---
---
---
Faculty connections
Many — but not all — instructors use Blackboard to post course materials and grades. Log in with your KU online ID and password to view your Blackboard-enabled classes, academic notices, and more. (If you don't see a certain course, or a course's content, it's probably because your instructor has not made their course "live" on Blackboard.)

Coming up: Canvas

KU will soon transition from Blackboard to Canvas, a new learning management system that connects students with faculty and coursework. The system won't be widely adopted until late 2022, but some instructors may start using it before then.

Office hours

All KU faculty members keep office hours for the classes they teach. We encourage you to meet with them to ask questions and discuss your academic performance.
Books and supplies
KU Bookstore
The bookstore in the Kansas Union is the only outlet which offers all required KU course supplies and materials for sale or rent, such as blue books or lab coats. They also sell convenience items and KU merchandise.
Bookstore
Tech Shop
Located in the KU Bookstore on Level 2 of the Kansas Union, the Tech Shop carries Apple, Dell, and HP computers and tablets at academic prices and provides support, service, and repairs on those devices for KU students.
Tech Shop
Discounted and free software
Students can access Microsoft Office 365 online and download MS Office to their personal device at no cost. Learn more and view a complete list of software available at KU:
Student software