Getting to campus and getting around
Jayhawks are always on the go. Campuswide parking options and free bus routes that extend throughout Lawrence mean you're always able to make it from point Jay to point B.
Parking permits go on sale July 6
If you plan to bring a vehicle to campus, you'll need to purchase a permit to park in a campus lot or parking garage. KU offers a variety of virtual permit options, each with its own rate and range of access to parking locations. Permits should be purchased by the first day of classes in August.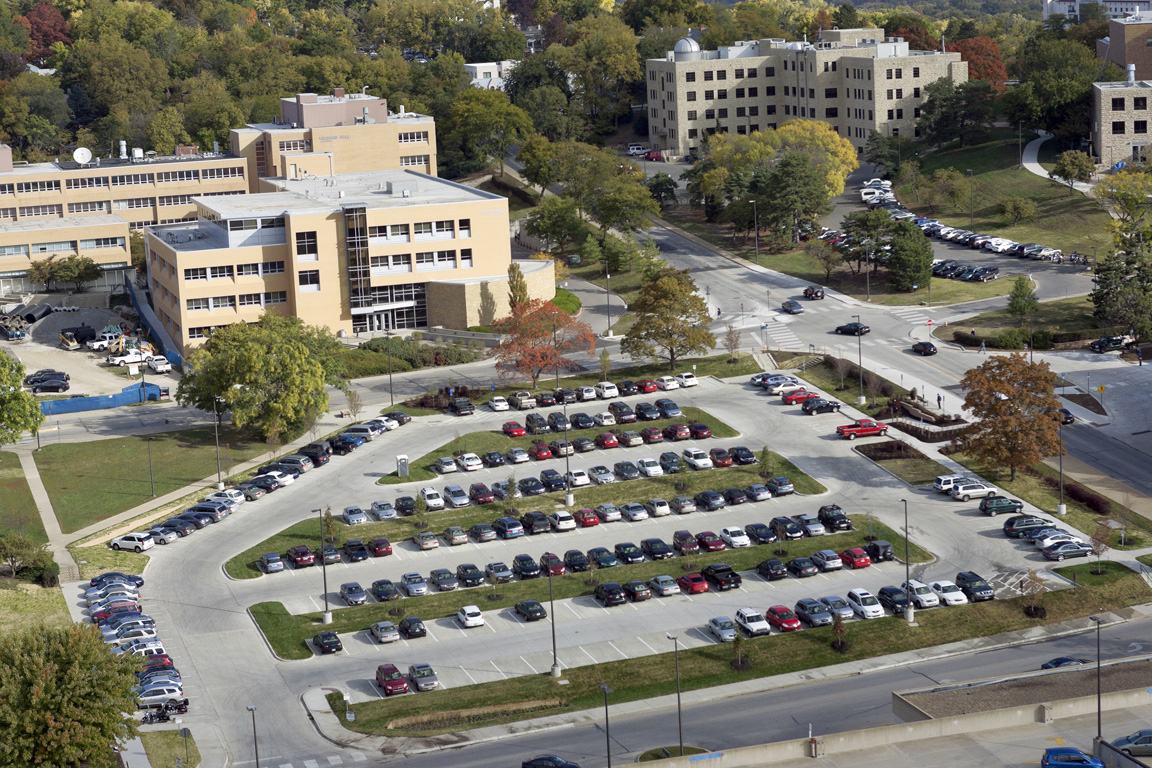 Other campus transportation
Bus services
All KU on Wheels and Lawrence buses are free to use for students, and run throughout campus and Lawrence. Just board with a valid KU card and you'll be ready to navigate Mount Oread and beyond.
SafeRide
If you're traveling late at night, we encourage you to use KU's SafeRide service. When classes are in session during the spring and fall semesters, SafeRide runs from 10:30 p.m. to 2:30 a.m., seven nights a week. When summer classes are in session, it runs Thursday through Sunday.
Bicycling
KU is a bike-friendly campus. Between the bus routes, bike lanes, and over 100 miles of bike-friendly trails, you can get pretty much anywhere in Lawrence without a car.
Accessible parking and transportation
ADA placards
If you plan to use an Americans With Disabilities Act (ADA) placard to park on campus, you'll need to register your placard by mail or in person and purchase a KU parking permit.
JayLift
JayLift is a complementary paratransit service for students who are unable to board, ride, or disembark KU on Wheels' lift-equipped buses.
Hawk Route
For those in wheelchairs or in need of physical assistance, Hawk Route offers an accessible path to navigate campus.